Bella Builders specializes in the remodel and design of kitchens for our Los Angeles and South Bay Clientele.  Having remodeled many LA Kitchens, we offer innovative luxury kitchen ideas, quality craftsmanship, and outstanding service to help you create your new kitchen. Whether creating a new custom built kitchen from scratch or simply redecorating, our goal is to meet and exceed your expectations, providing you with kitchen that you can truly be proud of and enjoy for many years.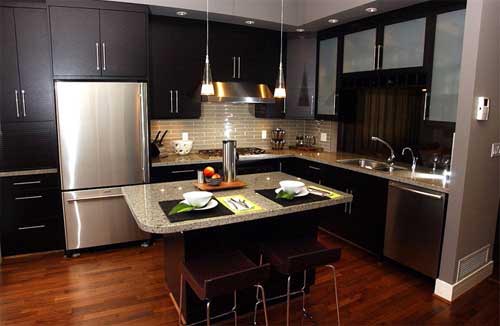 Kitchens Remodel
Bella Builders kitchen remodel services are full scope including: demolition, electrical, plumbing, drywall other custom kitchen components and accessories.
Cabinetry
Counter tops
Flooring
Sinks and Faucets
Back splash
Ventilation
Lighting
Custom Paint and Textures
Hardware and Accessories
Appliance Installation
Home Automation
Kitchens Design
Traditional, Modern, Rustic, Industrial, Themed, Electric, or Retro. Our motto is "If you can dream... we can build it".  Kitchens can be a complex space integrating design, efficiency, and functionality. That is why we work closely with you to design a kitchen to meet your budget, satisfy your taste, and achieve your vision.
Bella Builders best compliment to one of our custom built Kitchens is one of our custom built  Bathrooms.