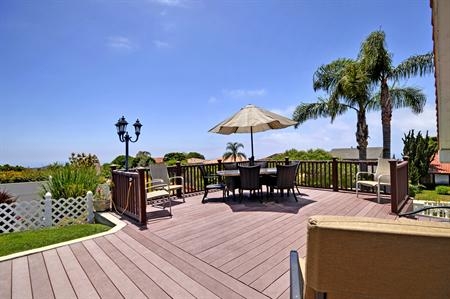 A custom built deck can make your South Bay Home more attractive while increasing living space at the same time.
Whether your deck will be used as a relaxing place to enjoy the outdoors or and entertainment spot for friends and family, you should keep in mind that a deck construction project should be in harmony and balance with your the current style of your home and yard.
To ensure your new deck building project is a success, you should contact a professional as they can provide you with expert advice on adding a custom built deck to your home.
Bella Builders is a premiere South Bay Deck Builder, and we can assist you with all your deck building needs, from deck repairs to custom built wooden decks and composite decks. Contact Us today for a Free Estimate!